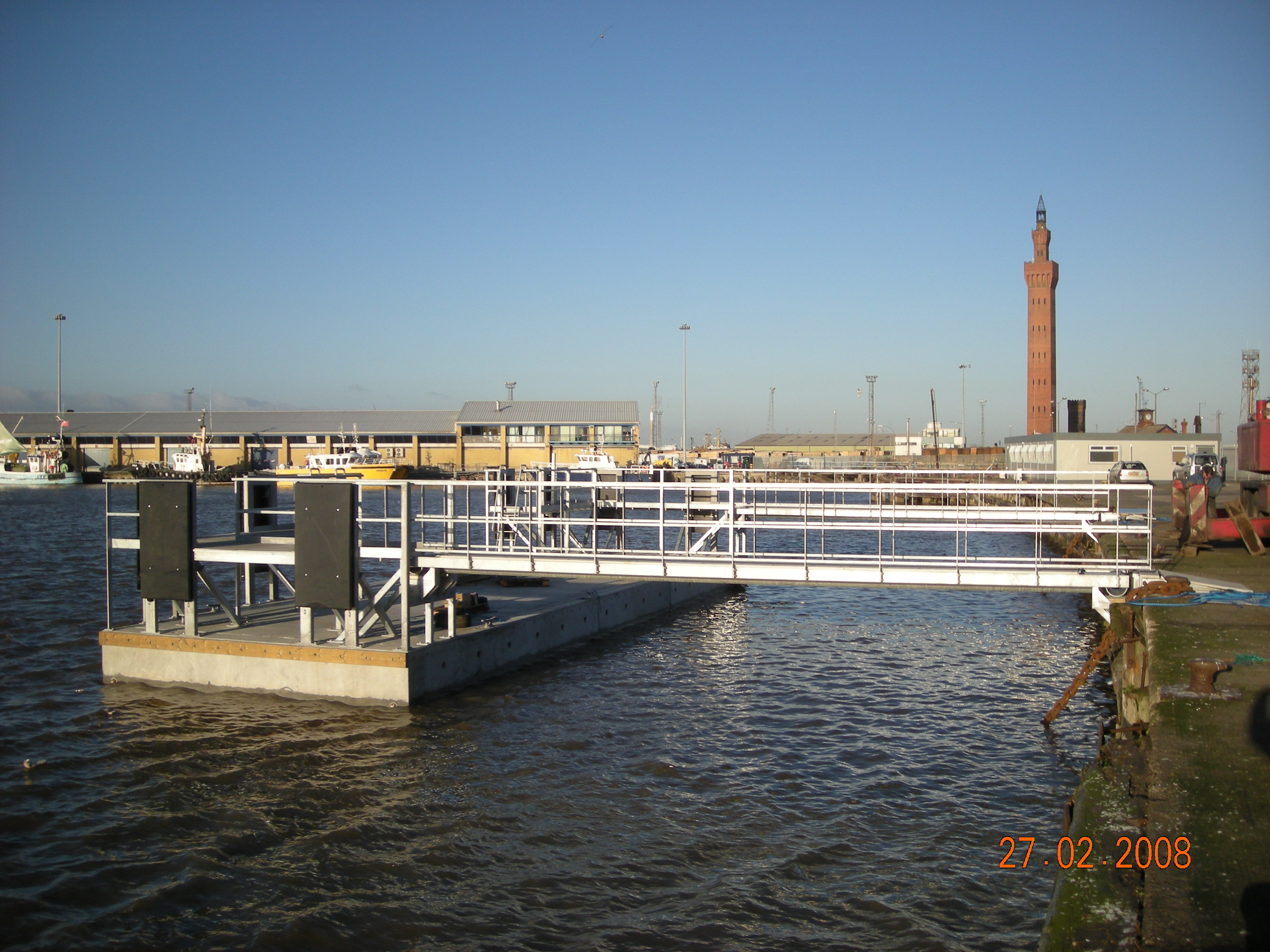 6 metre x 20 metre Windcat pontoon Grimsby which has four 'Bow On' Docking positions.

Client: Port of Grimsby

Shane Carr, Director of Marine Design & Construction Ltd is the inventor and patent holder for the DockMaster concrete pontoon system. The DockMaster pontoon is sold by Marine Designs Ltd under exclusive license from Marine Design & Construction Ltd.

All of the DockMaster pontoon projects shown in our projects page were completed while Shane Carr was a Director of Marine Designs Ltd from 2003 – 2013.