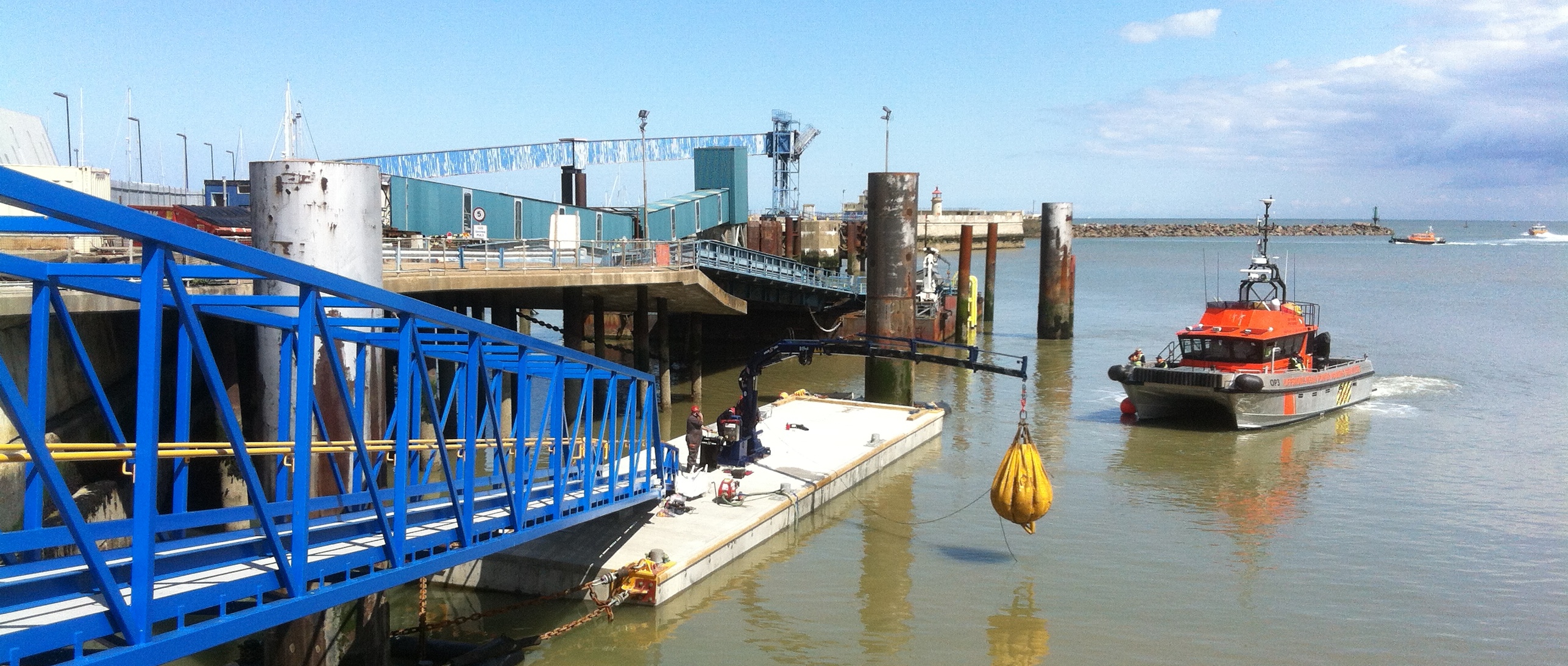 26 metre x 6 metre single piece pontoon for the London Array offshore wind shore base. Ramsgate Kent.
Shane Carr, Director of Marine Design & Construction Ltd is the inventor and patent holder for the DockMaster concrete pontoon system. The DockMaster pontoon is sold by Marine Designs Ltd under exclusive license from Marine Design & Construction Ltd.
All of the DockMaster pontoon projects shown in our projects page were completed while Shane Carr was a Director of Marine Designs Ltd from 2003 – 2013.